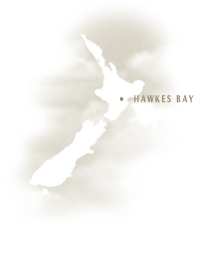 width
TE MATA ESTATE
6 :

A New Zealand wine icon

THE HOUSE ON THE SLOPES BELOW TE MATA PEAK MAY BE THE MOST PHOTOGRAPHED IN THE COUNTRY. Its name, Coleraine, is also the name of the vineyard where it sits, and the wine from the vines running up to its walls. The house, the wine and the winery are acknowledged icons of New Zealand wine.

Te Mata Estate was originally part of Te Mata Station, a large Hawkes Bay pastoral runholding established in 1854. Grapes were first planted on the hillside below Te Mata Peak by Bernard Chambers in 1892. The Buck and Morris families acquired Te Mata in 1978 and set about restoration of the original brick cellars, re-planting and new building, with an emphasis on quality and best practise; in viticulture, winemaking, and architecture. The goal - exceptional wines.

Bernard Chambers had remarkable perception and vision: his three original vineyard sites provide the grapes with which Te Mata Estate produces its famous wines today.

TE MATA WAS WELL ESTABLISHED when I began working with them in 1991. John Buck was a notable of the New Zealand wine industry: the astonishing success of Te Mata's cabernet blends from their first appearance in the early 1980's was legendary. Much of Te Mata's branding was already in place, but he wanted a fresh take on packaging Te Mata's range of everyday wines. The lines and colours of the winery buildings designed by Ian Athfield, provided design cues.

Some time later the packaging of Te Mata's flagship wines was reviewed. Although it could be said these labels are not entirely at one with the design sensibility of Athfield's architecture, they were closely associated with Coleraine and Te Mata Estate's prominence. Change was subtle: more balanced typography; less glitter; a softer overall texture.

WINE VARIETIES: CABERNET MERLOT BLENDS, SYRAH, CHARDONNAY, SAUVIGNON BLANC, VIOGNIER AND SYRAH. COLERAINE, TE MATA ESTATE'S FLAGSHIP WINE, IS DESCRIBED AS "THE FINEST WINE EVER MADE IN NEW ZEALAND".

Thanks to Te Mata Estate for source material.
House and winery images: Te Mata Estate; Kevin Judd.
Bottle images: Ross Land; Simon Harper.
Sound track: Audiojungle.
HTML 5 video player: Videojs.