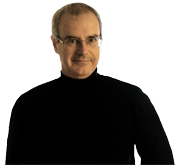 Mark's long career spans advertising, graphic design and branding in the US, the UK and NZ. He has worked with NZ's largest corporates and institutions - and many, many smaller businesses. This is where his approach to brand design as storytelling was formed. An award-winning designer, he was involved early in the NZ design profession, teaching design and judging awards here and in Australia. He helped set up NZ's Best Design Awards and is an original founder of the Designers Institute. He is a DINZ Fellow.
Everyone has
a story to tell.
I want to
tell yours.
BUT IT WON'T BE ABOUT YOU.
Its your brand, your story, but its not about you.
Sure, it begins with you and what you want to achieve. But then its all about engaging your audience - your customers, stakeholders, community. Who are they and what do they want? What are you offering that will engage them? This is where I come in.
NOT JUST A LOGO ON A PAGE.
Its everything you do.
Nor is a brand just a clever graphic. It has a big job to do: to tell a story with which your customers can connect. It provides the touch points along the way that bring the first purchase - and lays the groundwork for the next one.
BRAND DESIGN. BRAND STORYTELLING.
A great brand resonates. It communicates. It tells a story.
And its design that makes it happen. Successful brands all employ insight into the customer experience. But the real difference comes by harnessing creativity and intuition, and investing in design thinking. A valuable, effective brand resonates with people, it communicates, and it tells a story.
I design and deliver tangible solutions that do just that.
Contact: | +64 21 0243 1964 | 100 Kennedy Rd, Dairy Flat, RD2 Albany 0792 |
mark@adams.co.nz
Twenty Five Vintages: retracing a quarter century of wine label design |
twentyfivevintages